NORTH ALABAMA REGULATORS
COWBOY ACTION SHOOTING CLUB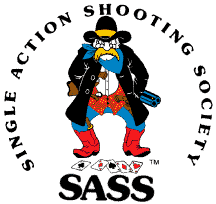 Side Matches
We will be offering the following side matches.
Zero Time Pistol

Speed Pistol

Zero Time Rifle

Speed Rifle

Zero Time Shotgun

Speed Shotgun

Longrange Rifle
​
We will be offering the following mini matches.
Wild Bunch Mini Match

Black Powder Mini Match

Pistol Caliber Carbine Mini Match

Warm Up Match.
​
Warm Up Match is $10 this befits the SASS Scholarship Fund. For the $10 you can shoot the morning and afternoon flight in this mini match.
How our Zero Time Side Matches will work.

The Shooter can shoot the side match as many times as they like. Once they have a time dialed in they will announce the time by writing it on the board. The shooter then tries to shoot the side match as close to the announced time as they can with going faster.

For example, Shooter announces 7.00 seconds.

The Shooter will then shoot the side match.
If the shooter shoots faster (for example 6.5 second) than the announced time they have busted. They are out.

If the Shooter shoots stage in 7.5 seconds. The score would be 7.0 (.5) for the time.
The person that shoots closest to their announced time is the winner.

​
​
​