NORTH ALABAMA REGULATORS
COWBOY ACTION SHOOTING CLUB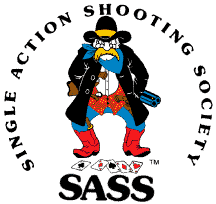 Shooting Costume Contest - Friday during shooting
· Shooters will be judged while they are shooting the match. Judges will circulate to determine the best shooting costumes.
​
Best Dressed Costume Contest - Saturday at dinner
Judging will take place at the banquet
· All contestants must be SASS members in good standing.
· No prior registration is required for the contest.
· Judges will be set up at the banquet. Please go see them to show off your costume! See schedule for judging time.
· A contestant will only be considered for one category.
· No presentation is required, but you are welcome to tell the judges about your costume. Criteria used for judging will be authenticity, originality, details/accessories, and knowledge of costume.
​
First through third place awards will be presented during the banquet in each of the following best-dressed categories:
Lady
Gentleman
Couple
Military
B-Western / Silver Screen Man
B-Western / Silver Screen Lady
Soiled Dove/Parlor House Madam
Junior Boy (16 & under)
Junior Girl (16 & under)
Best Shooting Costume Man
Best Shooting Costume Lady
Best Shooting Costume Junior Boy
Best Shooting Costume Junior Girl
​
​
​
​