NORTH ALABAMA REGULATORS
COWBOY ACTION SHOOTING CLUB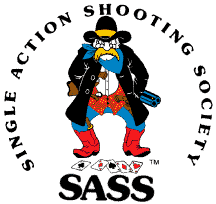 Shooting Costume Contest - Friday, October 25th
· Shooters will be judged while they are shooting the match. Judges will circulate to determine the best shooting costumes.
· First through 3rd place awards will be presented for the Best Shooting Costume Man, Lady, Junior Boy and Junior Girl.
First through third place awards will be presented during the
Banquet.
Best Dressed Costume Contest - Saturday, October 26th
Judging will take place at the Banquet
· All contestants must be SASS members in good standing.
· No registration is required for the contest.
· Judges will be set up in the banquet hall.
· Please go to the judge's table to show-off your costume!
· A contestant will only be considered for one category.
· No presentation is required, but you are welcome to tell the judges about your costume. Criteria used for judging will be: authenticity, originality, details/accessories, and knowledge of costume.
First through third place awards will be presented during the
banquet in each of the following Best Dressed Categories:
Lady
Gentleman
Couple
Military
B-Western / Silver Screen Man
B-Western / Silver Screen Lady
Soiled Dove/Parlor House Madam
Junior Boy (16 & under)
Junior Girl (16 & under)