NORTH ALABAMA REGULATORS
COWBOY ACTION SHOOTING CLUB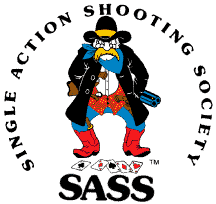 Membership in our club is as easy. Just come out and shoot with us a couple of times, get to know us, and fill out the application.
Our annual membership dues are $35 for an individual, $45 for a couple, and $55 for a family of three or more. Our monthly shooting fees are $15 for members and $20 for non-members.
Besides the $5 per shoot discount, members shoot the Member's Appreciation Match the first Sunday in April free which is another $15 saved by being a member.
If have any questions about equipment needed or shooting categories just click on the link to Single Action Shooting Society (SASS) page to the left or can speak to the match director by calling the number on the contact page. He'll be happy to answer any questions and help you get started in the game.
What are you waiting for? Come on out and shoot with us!