NORTH ALABAMA REGULATORS
COWBOY ACTION SHOOTING CLUB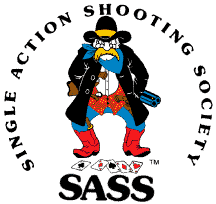 Visitors Are Always Welcome
The members of the North Alabama Regulators are here to help with your questions about Cowboy Action Shooting. Cowboy Action Shooting is a family oriented shooting sport that is great fun for the whole family.
Safety is the foremost concern. Please don't feel bad if someone cautions you to do this or don't do that regarding safety on the range. There is a lot to learn about Cowboy Action Shooting or about any shooting sport for that matter. We have seasoned shooters who are happy to mentor new shooters. A great source for the new shooter is the SASS Wire and Shooters Handbook.
When Do We Shoot?
We shoot on the first Sunday of each month with the shooter meeting beginning at 9:00. Registration begins at 8:15 and ends at 8:45.
The North Alabama Regulators is a Cowboy Action Shooting Club located in North Alabama. The purpose of our club is:
· To promote the sport of Cowboy Action Shooting.
· To communicate the rich traditions of the Old West.
· To foster the development of honesty, good fellowship, self-discipline, team play, and self-reliance which are the essentials of good sportsmanship and the foundation of true patriotism.
· To teach and promote safe handling and the proper care of firearms in the friendly spirit of competition.
· To promote shooting sports as a family recreation.
We are affiliated with the Single Action Shooting Society. SASS is an international organization created to preserve and promote the sport of Cowboy Action Shooting.