NORTH ALABAMA REGULATORS
COWBOY ACTION SHOOTING CLUB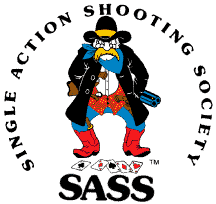 Side Matches
​
Side Matches offered:
Zero-time pistol, rifle, and shotgun (included in shooter's fee)
Speed pistol, rifle, and shotgun (included in shooter's fee)
Long Rifle (included in shooter's fee)
A Wild Bunch mini-match. (included in shooter's fee)
A Black Powder mini-match. (included in shooter's fee)
A Pistol Caliber Carbine mini-match (included in shooter's fee)
And a warm-up match in the morning and afternoon on Thursday. The $10 fee for the warm-up match will go to the SASS scholarship fund.
How Zero-time Side Matches work:
You don't have to be a fast shooter to win. You need to be a consistent shooter to win. Drag racers call it bracket racing. A shooter may shoot the scenario as many times as they like in an attempt to determine how fast/consistent they can shoot the stage, but they may only dial in one time. When the shooter is ready to dial in, they will announce the time by writing it down for the scorekeeper. They then try to shoot the stage as close to their announced time as they can. . . without going faster than their dialed-in time. Going faster than your dialed-in time is called breaking out and if you break out. . .you're out of the running and receive a no score.

Example: A shooter dials in 7.00 seconds. If they shoot the stage in 6.99 seconds or faster, they have broken out and are disqualified. If they shoot the stage in 7.5 seconds, their score would be .5 seconds. . .which is .5 seconds slower than their dialed-in time. The shooter closest to their dialed-in time without breaking out is the winner. Ideally, you want to shoot your dialed-in time exactly. Even if you're slow as cold molasses, remember that cold molasses pours very consistently. . .and you could win!
Long Range Rules
Categories:
Pistol
100 Yard Pistol Caliber Repeating Rifle Rapid Fire
100 Yard Pistol Caliber Rifle Slow Fire
200 Yard Repeating Rifle
200 Yard Single Shot Rifle
200 Yard Buffalo Rifle
Optics
Tiebreakers:
Pistols and repeating rifles rapid-fire time is the tiebreaker.
Single-shot rifles/slow-fire repeating rifles, bonus target hits, and if needed shoot off for tiebreaker.
Five sighters per gun will be allowed at the time of first firing for record, sighters may not be converted to shots for record. Shooter may request spotter call the sighting shots. If firing in a shoot-off, black powder shooters may fire two fouling shots into the berm or a target designated by the RO prior to the record rounds.

Firing for record occurs when the shooter states they are ready to do so. Spotters will not call more than hit or miss for record shots. Time permitting you may fire two additional strings for record, doing so negates the previous strings (just like drawing new cards in draw poker).

Guns- any SASS legal gun for the various classes as defined in the Shooters Handbook is allowed. NOTE- the ROC has declared the NEF/H&R and Henry break open single shot rifles with external hammers to be legal. NOTE- 100-yard pistol caliber slow fire/single shot we are allowing any SASS legal repeating rifle to be single loaded and fired as if it were a single shot due to the scarcity of single-shot pistol caliber rifles.
Ammo- any SASS legal ammo as defined under Long Range in the Shooters Handbook is allowed. Buffalo Rifles must shoot BP or any SASS approved BP substitute (duplex loads and Blackhorn 209 are illegal per the SHB).
Sights and optics per the SHB.

All SASS safety and gun handling rules are in effect. Due to firing line commonality with stages running other side matches we will be using a flag system. From 12:00 to 1:30 PM the range is cold, there is to be no handling of firearms during this period; this is to allow range officials to go down range to repaint the long range targets.

Guns may be in carts with actions open, racked with actions open (there is very limited rack space) or brought to the line cased and then shown clear when uncased. Guns may only be loaded at the line immediately prior to firing. Guns must be shown clear and actions opened before removing from the line (guns brought to the line cased or holstered must be shown clear then the action closed and recased or reholstered at the table).

North Alabama Regulators are supplying various height shooting rests and sandbags for the slow fire and single shot categories.

Shooters will be expected to treat this as a normal posse and pitch in to help time, spot, score and pick brass. Shooters are required to spot one string for another shooter for each string they fire of their own. This is a Regional match, cowboy attire is required per the SHB.

To keep things moving there will be a signup sheet for one gun/event to be shot, after you shoot that you may sign up to shoot another.

Courses Of Fire

Pistols-
5 shots.
Pistols may be brought to the line holstered or cased, must be unloaded.
Load at the table.
May be shot Duelist or Traditional.
Start standing at the table, gun in hand, not cocked, muzzle touching table until the beep.
Shooter starts the timer after spotters state they are ready.
Targets are from approx. 34 to 42 yards in echelon. Engage targets in a Continuous Sweep from left to right. Do not reengage a missed target, continue the sweep.
Penalties- A two second penalty will be assessed for reengaging a missed target or starting at the wrong end.
​
Repeating Rifles Rapid Fire- pistol caliber at 100 yards, rifle caliber at 200 (approx. 190 actual) yards.
Load at the table adjacent to firing position.
Must be fired unsupported from the standing position.
Start in ready position, gun loaded, hammer down on an empty chamber.
5 shots at the largest target (leftmost target).
The line to start the timer is "Eat lead!"
Match official starts the timer.
Single shot/slowfire rifles and buffalo rifles-
Pistol caliber rifles fire at 100 yards.
Rifle caliber single shot rifles, buffalo rifles and optics rifles fire at 200 yards.
Rifles fired from the rest and sandbag/s provided by the club.
Fire from left to right, largest to smallest target, one round per target. Point values are from 1-5 as targets decrease in size. Shooter must engage all five targets in order, engaging the wrong target is a miss.
Load from the body or the table.
Match official will inform the shooter if they need to engage the small bonus target for the initial tie-breaker (you must hit all five primary targets to shoot the bonus target). The bonus target to be engaged until missed.
Points and number of hits on the bonus target determine 1st through 3rd place.
If there is a tie the final tiebreaker will be fired shoulder to shoulder, offhand at targets to be determined at the time of the shoot-off. Each shooter will fire one round then the next shooter will fire until one misses a target the other has hit.
It is the shooter's responsibility to report back to the Long Range area between 3:15 and 3:40 PM to determine if they need to participate in a tie-breaking shoot-off. Shootoff begins at 3:45 PM.
​
If you didn't sign up for the warm-up match or any of the mini-matches when you registered, no worries! You can sign up when you pick up your shooter pack!
​
Rule #1: Have fun, y'all!